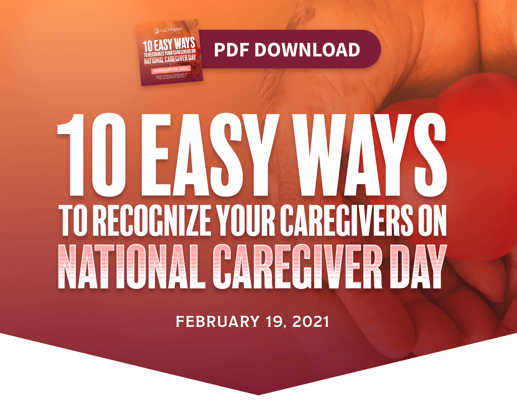 It's National Caregiver Day on February 19, 2021!
Want to build culture and drive retention? Be sure to recognize your care workers! It doesn't take a lot of time or money, but a quick shout out from you will go a long way in connecting your team to your organization.
Download this quick guide, outlining 10 ways to recognize your team.
P.S. This will also help you attract more great caregivers to join your team!