44 Ways to Reduce Unplanned Caregiver Absences Guide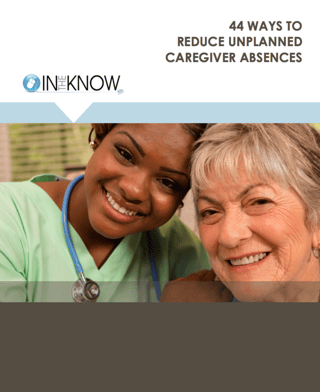 Industry Focus: Home Care

Our partner and industry leader, InTheKnow has compiled this guidebook to reducing unplanned caregiver absences. Use this guide to learn:
Why your caregivers are absent - it's more complicated than you might think
What you can do about it - strategies that work
Impacts absenteeism can have on your business - data & insights
About myCNAjobs
myCNAjobs offers a suite of recruitment tools to recruit Caregivers, CNAs, & Home Health Aides. Rated #1 return-on-investment in home care, myCNAjobs partners with companies across the nation to access millions of caregivers nationwide.
Need more caregivers than a job posting can provide? Need more time back in your day?
Check out our career fair and interview booking solutions
Learn More >>