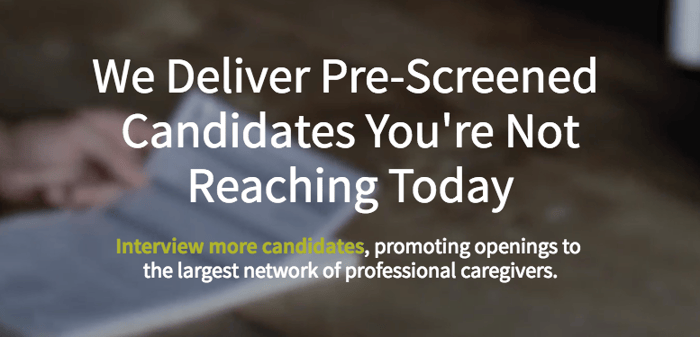 It's easy to get started. We'll contact you to discuss how many hires you need, learn about your candidate profile, and what benefits you have to offer.
Get More Hires
Reach Unique Candidates
Hire For Less
About myCNAjobs
myCNAjobs offers a suite of recruitment tools to recruit Caregivers, Resident Aides, CNAs, & Dietary. Rated #1 return-on-investment in senior care, myCNAjobs partners with companies across the nation to access millions of front-line workers nationwide. We're in the business of helping companies hire efficiently while getting rid of meaningless job postings, resumes, and clicks. We're cutting the holy-grail of recruitment metrics in half -- cost per hire.
Want to learn more?
312.566.8520
myCNAjobs.com/hire