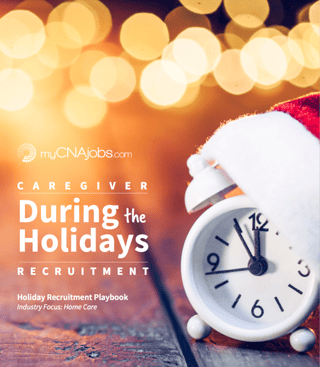 Industry Focus: Home Care

We've pulled a few trends from our data trove as we head into the holidays to help you build and optimize your caregiver recruitment strategies now. This playbook includes:
Holiday job search trends - did you know you can expect 56% fewer applicants by December?
Access to tools to evaluate and assess your recruiting from the past year
Holiday hiring strategies that work - we work with thousands of companies across the country; we've compiled the best of the best
About myCNAjobs
myCNAjobs offers a suite of recruitment tools to recruit Caregivers, CNAs, & Home Health Aides. Rated #1 return-on-investment in home care, myCNAjobs partners with companies across the nation to access millions of caregivers nationwide.
Need more caregivers than a job posting can provide? Need more time back in your day?
Check out our career fair and interview booking solutions
Learn More >>