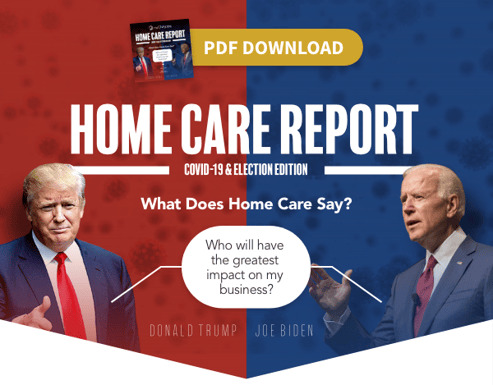 OCTOBER 2020 HOME CARE REPORT
How has COVID impacted recruitment, retention, and scheduling?
What President will have the greatest impact on your business?
How are your caregivers and clients responding to COVID?
Are you bullish on growth over the next 12 months?
What's your take on new emerging trends?
See what 282 home care agencies had to say in a quick market survey, conducted 10/01/2020 to 10/19/2020.