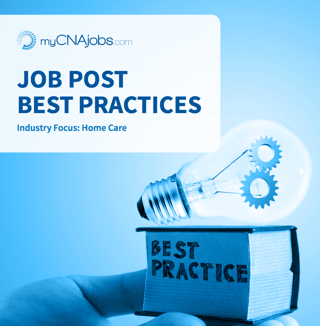 Industry Focus: Home Care

In the job post templates, gain access to:
Best Practices
Job titles that convert
Sample content
Key benefits to attract more talent
About myCNAjobs
myCNAjobs offers a suite of recruitment tools to recruit Caregivers, CNAs, & Home Health Aides. Rated #1 return-on-investment in home care, myCNAjobs partners with companies across the nation to access millions of caregivers nationwide.
Need more caregivers than a job posting can provide? Need more time back in your day?
Check out our career fair and interview booking solutions
Learn More >>