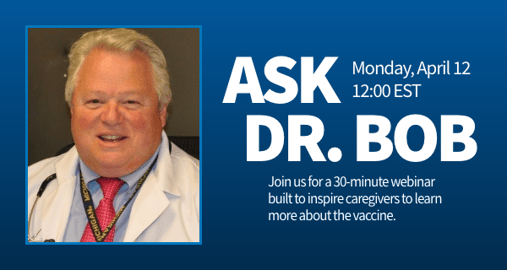 Duration: 30 minutes
When disease outbreaks or other threats emerge, epidemiologists are on the scene to investigate. Often called "Disease Detectives", epidemiologists search for the cause of disease, identify people who are at risk, determine how to control or stop the spread or prevent it from happening again.
Download and share this 30-minute webinar featuring Dr. Bob, a top infectious disease expert. This webinar is built to inspire caregivers to learn more about getting the vaccine. This program, sponsored by myCNAjobs, is all about bringing real information to caregivers to help inspire people to get the information they need to make a decision on getting vaccinated.
This is not a sales or recruitment webinar. If you're interested in learning more about recruiting services, please visit here.