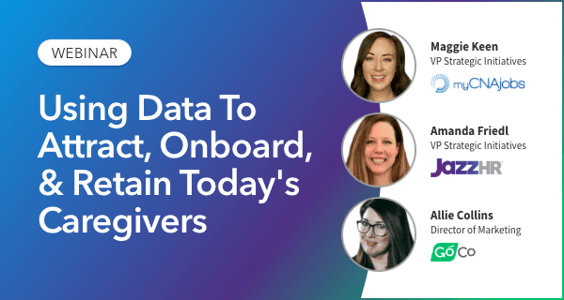 Duration: 1 hour
Join three companies, armed with the latest data and insight, to gain new thinking to attract, onboard, and retain today's caregivers.
Accelerate recruitment and retention programs, driving better results. We'll unpack 9 trends alongside actionable strategies that you can bring back to your agency to test and immediately implement.
Data doesn't matter, but what you do with it does. Join three companies with a common goal - to help your agency get stronger based on what we're seeing in the data work and not work.