You're curious, we're curious, and so we just asked. We polled thousands of caregivers across the nation to ask how their pay ranks today versus a year ago. Thirty-six percent (36%) indicated earning more today. Here's what they reported: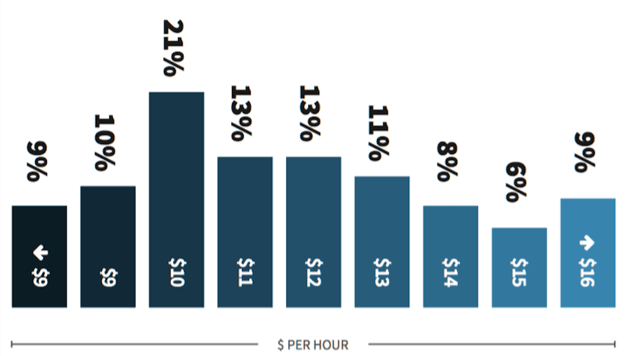 It's important to note that caregiver pay varies wildly across the country based on region and the hyper-local blend of competition. For example, we see higher pay in markets with a strong retail and fast food presence as senior care providers are also competing for talent outside of their industry.
Daily, our team is asked about caregiver pay. What's average? What trends do you see? Am I competitive? To see where your pay ranks, access a free caregiver pay portal. It's a real-time dashboard available at the zip code level, showcasing the wages of over 1M+ caregivers.
P.S. If you're hiring caregivers, CNAs, or home health aides, we invite you to learn more about our latest caregiver recruitment tools. We'd value getting to know you. Happy recruiting!
You May Also Like:
Caregiver Recruitment - Could Your Market be Bigger Than You Think?
Hiring Caregivers: 96% of Caregivers Are Always On The Job Market